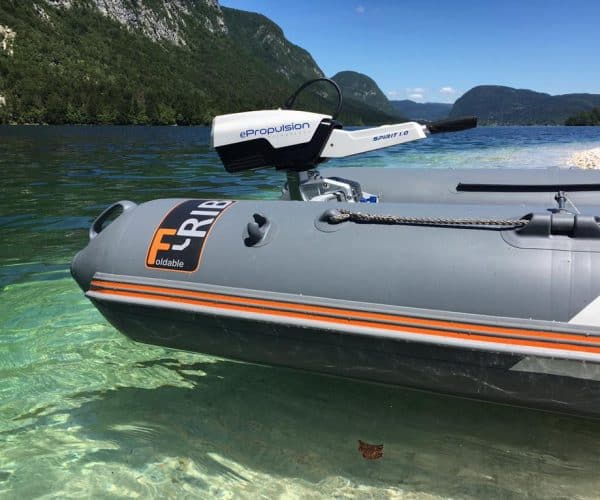 THE FOLDABLE RIB. PERHAPS THE MOST RUGGED AND VERSATILE INFLATABLE EVER.
The Foldable Rib (F-RIB) line of boats offer a full range of products.
The F-RIB's are a completely new generation of multi-purpose boats. The unique way of building a foldable GRP-hull is worldwide patented. This solution provides a completely new way of using a RIB The solid GRP hull provides the boat with stability and the passengers with a very comfortable ride. The tubes with up to 4 chambers are neatly glued and produce to a extremely good quality. The material is PVC Mirasol 1100g/sqm, a light and UV durable material. The F-RIB's are easy to store and are even lighter, than comparable products.
FOLDABLE CONVENIENCE.
Foldable Rib boats are suitable for all types of boating and pack down to a size that is easily carried in a car, boat or caravan. Using smaller, lighter engines, the F-RIBs are fast, economical, safe and fun to use with assembly being achievable in under 5 minutes.
The F-RIB is a space saver that removes the need for paid storage or a trailer. Each F-RIB comes complete with an accessory bag, benches, 2 oars, an air pump, and a repair kit.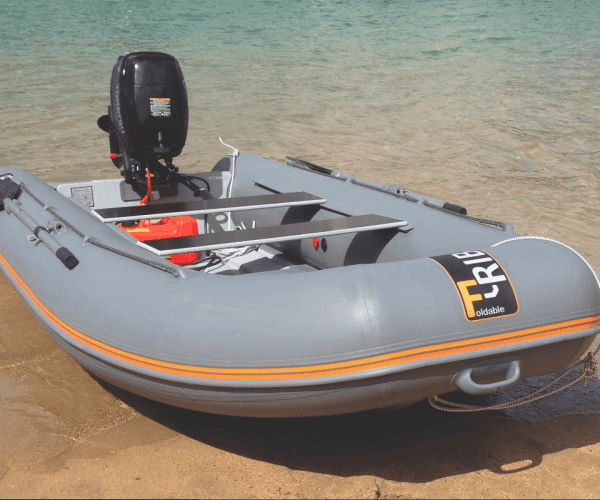 EASY TO DEPLOY
Foldable Rib boats are, by definition, foldable!
Deployment is simple and easily managed by one person. The versatility afforded by our design makes the Foldable Rib a favorite among outdoor adventure-seekers.
The rigid V-shaped hulls make the F-RIBs extremely directionally stable and seaworthy.