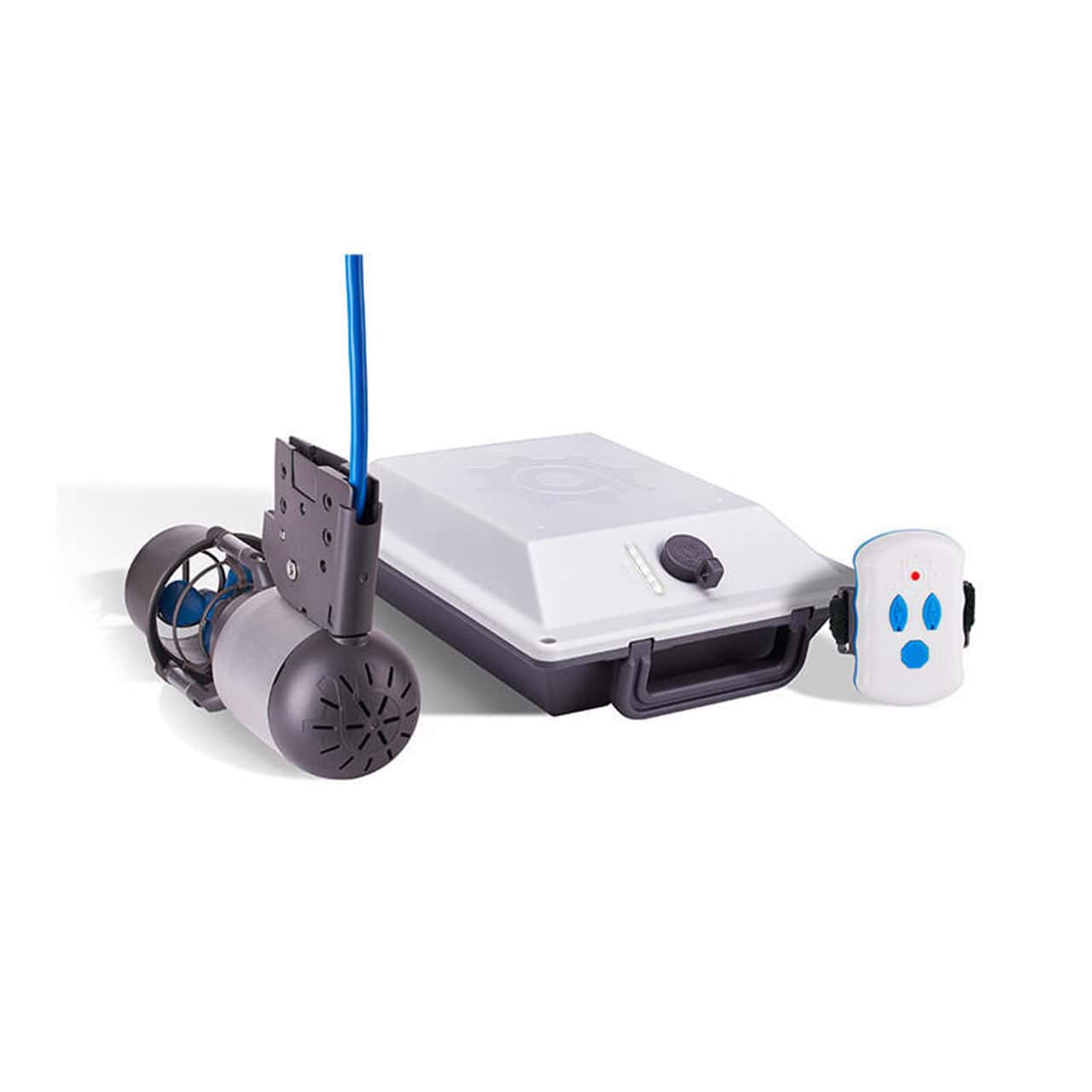 Bixpy K-1 Outboard Kit
The Bixpy K-1 Outboard Kit is Bixpy's third major iteration of its, now famous, jet propulsion system that has motorized thousands of kayaks, paddle boards, dinghies, float-tubes and all kinds of personal water craft over the last 5 years.
The K-1 Outboard Kit combines the awesome power of the Bixpy K-1 Motor, with 33lb of thrust, and the finely tuned, waterproof, wireless PP-378 Outboard Battery (Version 4) to power virtually any personal watercraft on the market.
The K-1 Motor is roughly 20% shorter in length than its predecessor, the J-2 Motor, yet offers the same massive output the J-2 motors provided in a quieter, more sleek, and more rugged aluminum housing.