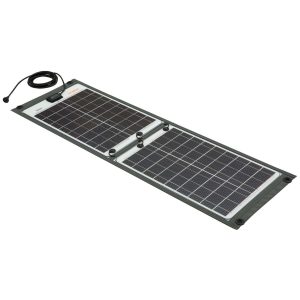 Torqeedo Solar Charger 50W For Travel & Ultralight
Foldable solar panel supplying 50W, high-performance crystalline solar cells.
Size 60 x 38cm (folded). Includes bag for easy transport and storage.
Watertight plug-&-play connection for charging Travel 603/1003/1103 and Ultralight 403 models. Only compatible with Travel batteries part no. 1146-00, 1147-00 and 1148-00 as well as Ultralight 403 battery part no. 1416-00 or 1417-00.
Warranty: 2 years for non-commercial use.